Ramky

Foundation
The Ramky Foundation was formed on August 12, 2006 under the leadership of Smt. A. Dakshayani, its Managing Trustee.
Chairman's Message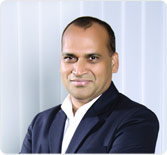 Being Successful is to enable a smarter world, both environmentally and socially; being responsible for today, and for generations to come. At Ramky Group, we believe that Sustainable development is the key to success and we have aligned Ourselves to this mission
We have extended the sustainability mantra to management of finances as well. We have embarked on a massive revamp of the financial strategies to effectively manage risks and optimize the utilization of financial resources globally and in the country as well, sustaining business through debt has become very challenging owing to the accentuated fluctuations in the economy. In the changed economic Scenario, we are constantly reviewing the business models to create a robust system that will be resilient enough to stay above the economic tides.
Restructuring of business has been undertaken in the recent past; we have exited some of the non-profitable project /sector, expanded in areas where we identified good potential for growth and built in strong-processes to ensure greater control over operations. Operationally, the focus to remain on Quality, Timely and Budgetary deliverance while ensuring Safety, Health and Hands on leadership style is being inculcated very strongly to ensure swift decisions are taken, proper appreciation of ground realities while at the same time eliminate bureaucracy..
Today, Ramky Group has transcended Geographical & Cultural boundaries and is serving the needs of many countries across the world. We take pride in Our Work culture to tread the path of sustainable growth across sectors
Shri Alla Ayodhya Rami Reddy
Chairman
Ramky Group